CPA is a Charitable Community Benefit Society, co-owned by its members, working for public and community benefit. Creatively it is a co-owned commons of knowledge, feeling and exploration, focussed on enabling and supporting awareness and agency in our response to the climate, ecological and psychosocial crisis with membership open to all who want to engage with the psychological aspects.
There are currently nearly 500 members with a steady growth in numbers having more than trebled over the past 3 years.
The governance is through an elected Board of Directors with a registered constitution and rules. The Board meets monthly and the AGM is in early June with regular membership community meetings throughout the year, in addition to monthly Board meetings which are open to members. Our latest Annual Report is here.
At the beginning of 2022 we were grateful to be in receipt of a grant from The Robert H. N. Ho Family Foundation Global, which has enabled us to employ our full time communications co-ordinator and to support and develop our youth and therapeutic support work. Our financial administration is outsourced.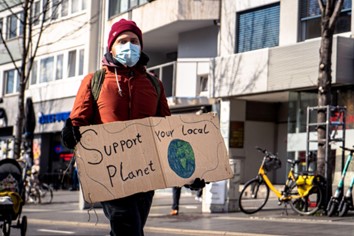 The creative and exploratory work of CPA is by individuals and self-organising groups working largely on a voluntary basis moving towards being self-financing or grant supported as the work develops. There are specific delegations for working groups on Finance, Membership, the Website and a co-ordinating Coeur (Heart) group consisting of the Chair, Treasurer, Secretary and Membership Secretary and other (Board) members from time to time.
We draw on cooperative and sociocratic principles of organisation and decision making, taking a collaborative approach and striving for collective leadership.
We are developing our practice and processes in search of different ways to do things which embed reciprocity between ourselves and the planet and which fully acknowledge our limits and our differences. You can read more about our values here. We work within National Council for Voluntary Organisations (NCVO) policies and legal advice, and any revisions or adaptations to these which are necessary for the specific workings of CPA are brought to the Board for review.
We are governed by the Co-operative and Community Benefit Societies Act 2014 and registered with the FCA and with full charitable tax exemption with the HMRC.
Our objects which are part of our Rules are:
The objects of the Society shall be for the public benefit to advance education in and of climate psychology* and its theoretical underpinnings through, but not limited to:
(a) advancing knowledge and understanding of the theory and practice of climate psychology and informed therapies; and
(b) the promotion of research and publication of the useful results of such research.
*"Climate psychology" means a method of understanding our collective paralysis in the face of the worsening climate and ecological crisis. It seeks to understand how this crisis threatens us with powerful feelings – loss, grief, guilt, anxiety, shame, despair - which mobilise defence mechanisms such as denial and rationalisation that we use to avoid facing these difficult feelings.
Climate Psychology Alliance Limited is a Registered Company and Charitable Community Benefit Society no 8467 registered with the FCA.